Le Chef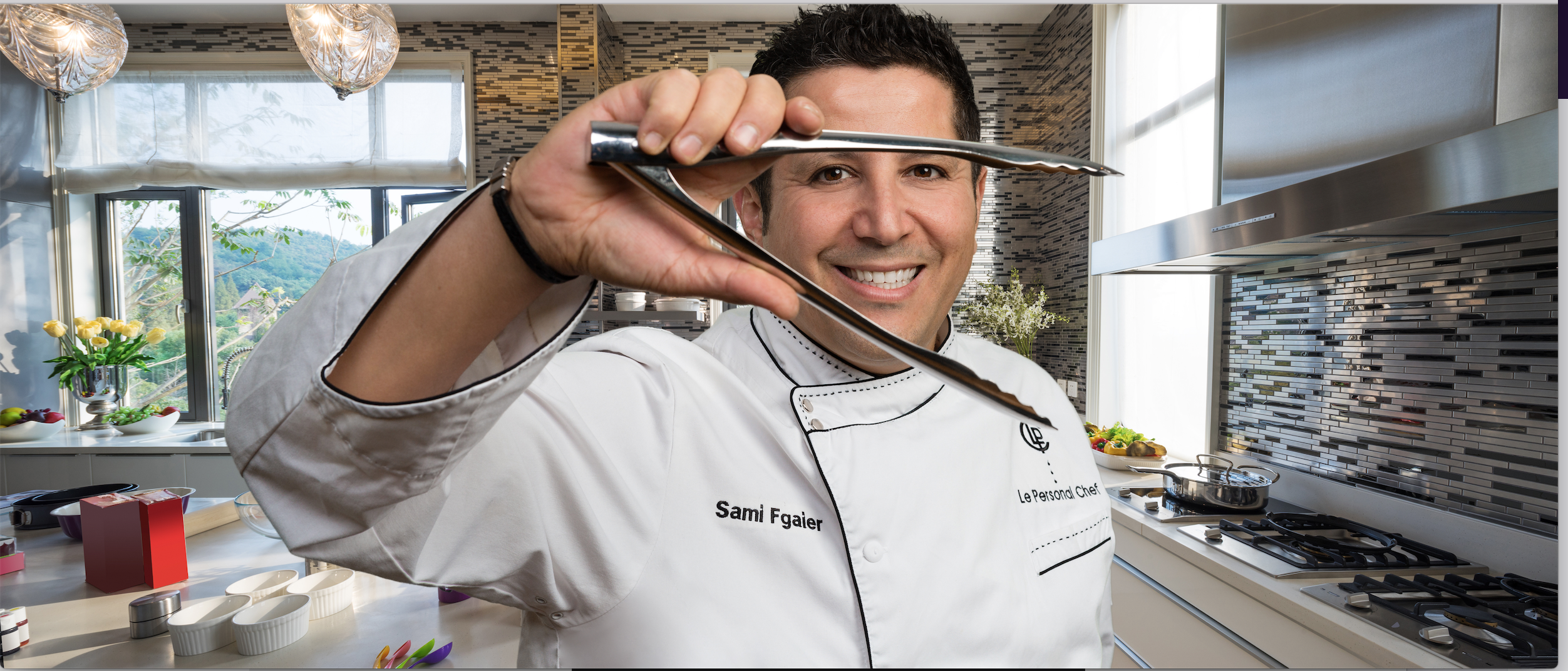 Chef Sami Fgaier — Le Personal Chef — has a lifetime of culinary experience, cooking at home, in restaurants and in the homes and business of clients worldwide. His signature French cuisine, dusted with a breeze of Mediterranean influences, offers a healthy alternative to gourmet dining without sacrificing quality, care or creativity.
As an educated chef who studied at Le Cordon Bleu culinary school in Paris, Chef Sami has served people from all walks of life, from large festive gatherings to intimate dinners for two, and everything in between. Since starting Le Personal Chef in 2009, he has served clients from Montreal to Miami, Chicago to Dallas and Paris to Prague, all with the same level of sparkling service and creative culinary alternatives.
Chef Sami grew up in Tunisia's Kerkennah Islands in the Mediterranean Sea. Born into a family of master cooks, he learned the art of preparing his native fish and seafood from a young age. After earning computer science and business degrees at Lakeland College, he continued pursing his passion for fine food. He waited tables, bartended and learned the restaurant business inside and out.
He opened the award-winning Le Chardonnay Restaurant in Madison, Wis., in 2003 and continued to refine his skills. He is a favorite at chef's galas and culinary schools throughout Wisconsin and continues to broaden his appeal among a growing audience.
An experienced, creative and exacting artist, Chef Sami has taken the art of French-Mediterranean cooking in new and creative directions, attracting a devoted following in the process. He has spread his fan base from one small restaurant to a growing legion of clients worldwide, all of whom give Chef Sami's food top marks in preparation and presentation.
Let Chef Sami cook for you, and experience the delight of Le Personal Chef for yourself!