Weddings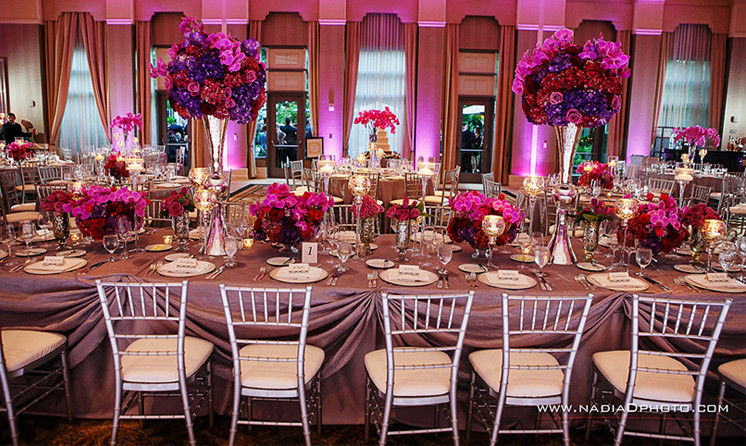 Picture it now: The decadent dress, the clink of champagne flutes, the twinkle of candlelight and a room full of your nearest and dearest. It's the day of your dreams — your wedding day — and Le Personal Chef's show-stopping food is the very food one dreams of feasting upon in celebration of love. Whether you're thinking innovative fare with gourmet flair, or a selection of timeworn favorites to warm the heart, collaborate with us on a wedding reception menu designed to showcase your personal culinary style while pleasing every palate in the room.
Menus Customized for You and Your Wedding Guests
Chef Sami Fgaier has well over a decade of experience delivering flawless French-Mediterranean cuisine. And as a personal chef, he is accustomed to attending your every desire — whether you want a spicy signature sauce drizzled just so across the plate, or you need to accommodate wedding guests' allergies or preferences. Not only has Chef Sami Fgaier expanded his horizons by experimenting with flavors from all around the globe, he has mastered culinary artistry — bringing his creativity, talent, and technique to the table with impeccable precision and style. Trust that Chef Sami Fgaier will present your guests a memorable meal, full of exquisite details and tastebud-tempting signature dishes worlds away from the snoozefest of a standard-issue wedding menu.
Full-Service Catering, from Set-up to Clean-up
Remember that first dinner date with your betrothed at a cozy local steakhouse? Re-imagine that intimate meal for two at your wedding — start with Le Personal Chef's take on a Steakhouse Wedge salad, then offer your guests a classic baked potato and perfectly grilled Filet Mignon. Banish the soggy miniature quiche at cocktail hour, and offer your guests a delightfully bright bite of tuna tartare or crisp beet coins topped with local chevre. Platters of cheddar and salami? Withered celery sticks and dill dip? Not at your wedding reception. Let Le Personal Chef create a delectable hors d'oeuvre selection featuring fresh ingredients and lively flavors. Think shrimp and fig skewers; crab cakes with jalapeno aioli; a cornucopia of vivid fruit — or whatever you're imagining. And picture it all delivered by immaculate, poised professionals: Chef Sami Fgaier and his veteran staff will handle every last element of your celebration — setup, service, cleanup, and any behind-the-scenes accouterments. Relax and enjoy food you'll love with the people you love, knowing that it is all in Le Personal Chef's capable hands.